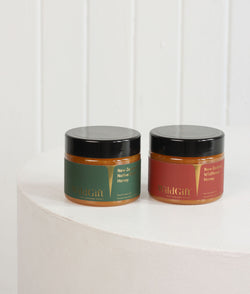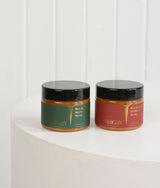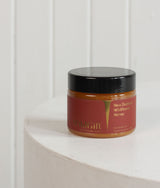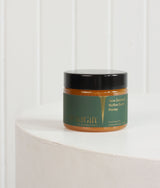 THE " WILD GIFT NEW ZEALAND HONEY"
WildGift New Zealand Honey is a family owned business from a beautiful place called Kotare Station in New Zealand's Taranaki region and has 35 years experience making honey.
This area has special plants like Kamahi, Rawarewa, Rata, and Manuka, making their honey taste amazing.
‍Their honey is single-source honey because it comes from one special place with unique plants and bees.
This makes their honey stand out and taste extra special, Stocking two absolutely delicious flavours.
‍


Wild Flower Honey  

A diverse range of wild-flora collected from our flowering fields throughout the honey season produces a honey that is delicate and light, slightly fruity and packed with delicious floral goodness. The rich amber colour is complemented by a velvety texture that is both beautifully smooth, and irresistibly spreadable.



Native Bush Honey  

An eclectic blend of native NZ bush honey collected from the rugged and untouched hills of North Taranaki. This beautiful backcountry, with its remote, bush-clad terrain produces a well-rounded honey that is oozing with heart-warming caramel flavours without being too sweet.
The New Zealand honey is absolutely delicious and a perfect add on to any bouquet or a beautiful gift by itself.

*** 
By continuing to the cart, you acknowledge and accept our Delivery Policy. If you require assistance, please review our FAQs or call our friendly staff on 04 210 0799.
The Wild Flower delivers flowers throughout the Wellington Region and gift items nationwide.
Same day delivery is available for all weekday orders placed before 3pm. For Saturday deliveries, orders must be placed by 9pm Friday. Please use our delivery calendar on the cart page to select your delivery date.
The appropriate delivery fee will be presented at checkout after a delivery address is entered. Please ensure the correct address and post code is provided as our system relies on this to provide the correct rate.
Delivery fees are:
   •  Wellington CBD $10
   •  Wellington Suburbs $16.00
   •  Hutt Valley $20.00
   •  Porirua $20.00
   •  Kapiti Coast $30
All Saturday deliveries are $25, including CBD. Please note we are unable to deliver to Kapiti Coast or to rural addresses on weekends.
For more information on our delivery service, please review our FAQs and Delivery Policy or call the store on 04 210 0799.